Just what is Downriver?
Downriver is a group of communities in Southeast Michigan which are geographically located South of the city of Detroit, running along the Detroit River, ending at the Monroe County border.

Why Downriver?
Downriver's communities are a popular destination for partygoers looking for a diverse experience. Whether you are drinking or dining, we can show you where to have a good time! After spending time downriver, you will find that each town's "flavor" is as unique as the bars and clubs you'll find there.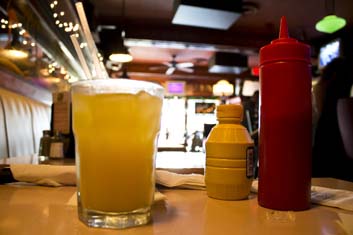 A bit of history
The communities in Downriver which are closest to Detroit (Allen Park, Lincoln Park, Wyandotte, River Rouge, Melvindale, Ecorse) saw exponential development during the Motor-City's industrial boom during the 1920's through the 1940's. As the area's population grew through the 50's, the Southern area (Southgate, Taylor, Riverview, Trenton) of Downriver started to see concentrated development lasting through the 70's. The outlying southern communities (Huron Twp, Rockwood, Flat Rock, Rockwood, Woodhaven, and Romulus) were largely undeveloped through the 80's. In some areas of the south, you can still find farmland still being utilized to grow crops.
How to get around
Given the many cities and places to go in the Downriver area, a lot of people we know highly recommend using a Party Bus from Party Bus Detroit for their "get togethers". They will truly take all the headache out of your event! There's just too much to do and see in Downriver to single out a few unlucky Designated Drivers from your bunch. You can make everyone happy... with a Party Bus.