Fly Inn Bar
Fly in to the Fly Inn Bar just south of I-75 on Dix Highway in Lincoln Park.

Fly Inn is another local mainstay that offers tried and true great food and inexpensive drinks. The Fly Inn is your typical corner bar which doesn't offer a ton of choices, but the choices offered are tasty and well prepared. Having been in business so long, they have honed their service to almost an artform, and you'll never leave wanting.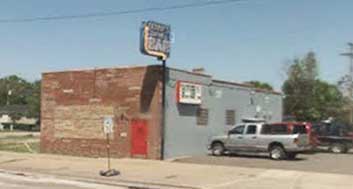 Where they are located:
View Larger Map
3115 Dix Hwy
Lincoln Park, MI 48146
Phone - (313)382-3478

How to get around while Downriver
Given the many cities and places to go in the Downriver area, a lot of people we know highly recommend using a Party Bus from Party Bus Detroit for their "get togethers". They will truly take all the headache out of your event! There's just too much to do and see in Downriver to single out a few unlucky Designated Drivers from your bunch. You can make everyone happy... with a Party Bus.