B. Boomers
B. Boomers can be found on the main thoroughfare of Southfield Road, just after Allen Road.

B. Boomer's is known for many things... it is known best however, for it's Deep Dish pizza. Which, depending on who you ask, is the best pizza in town. Boomer's is also a sport's fan's dream. Every seat at Boomer's puts you in the front row; as you can watch the game from any seat in the house... all while being catered to by an efficient and friendly staff.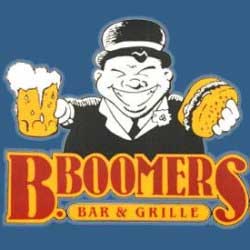 Where they are located:
View Larger Map
16006 Southfield Road
Allen Park, MI 48101
Visit them on Facebook!
How to get around while Downriver
Given the many cities and places to go in the Downriver area, a lot of people we know highly recommend using a Party Bus from Party Bus Detroit for their "get togethers". They will truly take all the headache out of your event! There's just too much to do and see in Downriver to single out a few unlucky Designated Drivers from your bunch. You can make everyone happy... with a Party Bus.