RP McMurphy
RP McMurphy's lies on the "mainstreet" of Biddle Avenue in Downtown Wyandotte.
RP McMurphy's has been serving the greater downriver area since 1979. They are an ethnically slanted restaurant with a turn of the century Germany flavor with era specific decor and atmosphere. In true Germanic fashion, they have wonderful selections of beer and wines to accompany your meal. Meals which, are always spectacularly delicious and hot. In addition to their standard menu, you'll find that they always have a diverse and ever changing array of specials to enjoy. They also cater and can accomodate some groups.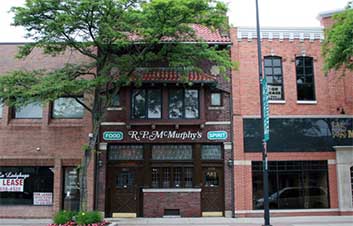 Where they are located:
View Larger Map
2922 Biddle Ave.
Wyandotte, MI 48192
Phone - (734)285-4885
Check out their website for more info
How to get around while Downriver
Given the many cities and places to go in the Downriver area, a lot of people we know highly recommend using a Party Bus from Party Bus Detroit for their "get togethers". They will truly take all the headache out of your event! There's just too much to do and see in Downriver to single out a few unlucky Designated Drivers from your bunch. You can make everyone happy... with a Party Bus.