Wild Willy's Chill & Grill
Between Van Born and Beverly on Middlebelt Road, Wild Willy's offers a friendly place to have a great time!
Wild Willy's Chill & Grill has been offering a fine selection of food and drink to their customers since they day they opened their doors. In addition, they have live entertainment and karaoke for amusement as you're dining or as a main diversion for your evening. Many folks have told us that this is one of the best spots to spend an evening in the metro area, let alone Downriver.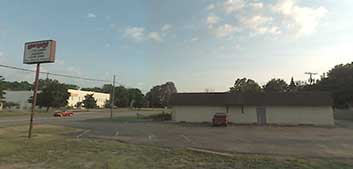 Where they are located:
View Larger Map
6221 Middlebelt Road
Romulus, MI 48174
Phone - (734)722-5560

How to get around while Downriver
Given the many cities and places to go in the Downriver area, a lot of people we know highly recommend using a Party Bus from Party Bus Detroit for their "get togethers". They will truly take all the headache out of your event! There's just too much to do and see in Downriver to single out a few unlucky Designated Drivers from your bunch. You can make everyone happy... with a Party Bus.