Full Moon Bar & Grill
Even if the moon is new, you can find the Full Moon on Jefferson Ave in Riverview Michigan.

The Full Moon Bar & Grill has become one of the finest destinations for food or drink in the Downriver area. The feature tasty home-made foods, with different specials every day, including a Fish Fry on Fridays. Stop in and say hello to the friendly ownership which is generally on site and ready to give out smiles and good conversation. They offer 5 different big-screen TV's so you can be sure your favorite team will be on when the game is going. The staff is professional and courteous, as well as a newly remodeled building insures you will have a great time when you stop in!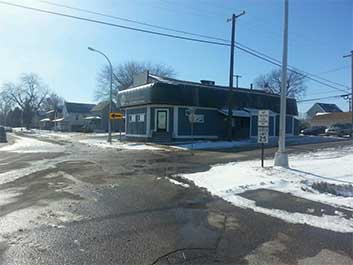 Where they are located:
View Larger Map
18204 Jefferson
Riverview, MI 48193
Phone - (734)281-3763

How to get around while Downriver
Given the many cities and places to go in the Downriver area, a lot of people we know highly recommend using a Party Bus from Party Bus Detroit for their "get togethers". They will truly take all the headache out of your event! There's just too much to do and see in Downriver to single out a few unlucky Designated Drivers from your bunch. You can make everyone happy... with a Party Bus.