Front Row Sports Bar
Front Row Sports Bar is easy to find on Eureka Road just East of Allen.
The Premier location for Downriver fun is easily The Front Row Sports Bar! They offer and astonishing 23 HD TV's and a fantastic selection of both food and drinks. Patrons we've talked to have nothing but good things to say about this place. They offer a laid back environment with pool tables, dance floor, and an outdoor patio for warm summer nights. Check out their specials too, for great deals!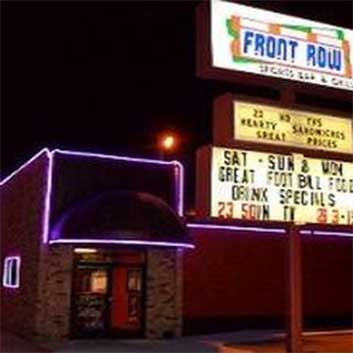 Where they are located:
View Larger Map
19364 Eureka Rd.
Southgate, MI 48195
Phone - (734)283-1515
Check out their website for more info
How to get around while Downriver
Given the many cities and places to go in the Downriver area, a lot of people we know highly recommend using a Party Bus from Party Bus Detroit for their "get togethers". They will truly take all the headache out of your event! There's just too much to do and see in Downriver to single out a few unlucky Designated Drivers from your bunch. You can make everyone happy... with a Party Bus.