Belicoso Cafe
Another downtown Wyandotte destination, you'll find Belicoso Cafe on Biddle Avenue right in the heart of it all.
Many folks who like a classy and dignified location to unwind or socialize, recommend Belicoso Cafe. They offer luxurious leather seating, and a fully stocked humidor you can hand pick your favorite cigar from. A vast beer and wine selection to go along with superb martinis round out this high class establishment's selection of offerings. From experience, we just cannot recommend this place enough for a wonderfully relaxed and elegant experience!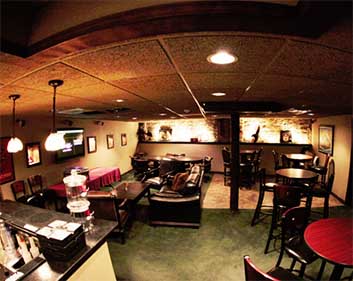 Where they are located:
View Larger Map
3030 Biddle Ave.
Wyandotte, MI 48192
Phone - (734)282-2244
Check out their website for more info!
How to get around while Downriver
Given the many cities and places to go in the Downriver area, a lot of people we know highly recommend using a Party Bus from Party Bus Detroit for their "get togethers". They will truly take all the headache out of your event! There's just too much to do and see in Downriver to single out a few unlucky Designated Drivers from your bunch. You can make everyone happy... with a Party Bus.