Dabrewski's
On the Southfield corridor into Ecorse, Dabrewski's is the place to find good people, great food, and a healthy selection of fresh liquor.

Ever since it's inception 13 years ago, Dabrewski's has been one of the best locations in it's area for pool, darts, and music. Before you get to gaming, make sure to ask for a menu and fill your stomach with tasty burgers, sandwiches, or other standard faire. They may not have the largest selection, but they pride themselves in providing superb tasting meals. On top of all this, Dabrewski's often has events and live acts to provide entertainment which is second to none. Ask any of their friendly regulars, and they'll tell you that Dabrewski's is a great place to spend the evening!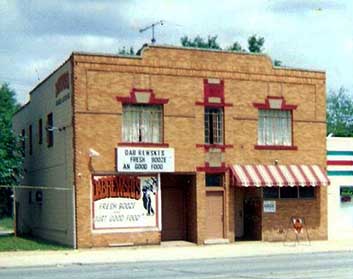 Where they are located:
View Larger Map
220 Southfield Rd.
Ecorse, MI 48229
Phone - (313)381-2751
Visit them on Facebook!
How to get around while Downriver
Given the many cities and places to go in the Downriver area, a lot of people we know highly recommend using a Party Bus from Party Bus Detroit for their "get togethers". They will truly take all the headache out of your event! There's just too much to do and see in Downriver to single out a few unlucky Designated Drivers from your bunch. You can make everyone happy... with a Party Bus.