Prush's Bar & Grill
Located on Eureka, east of Fort St on your way into Downtown Wyandotte, Prush's offers great food and drink at a reasonable price!
Serving what many tell us is the best perch dinner in Downriver, Prush's is great for much more than just a delicious fish dinner. They offer a classic corner bar atmosphere and a friendly environment in which to relax and either eat or drink (or both). It has also been said that the people who frequent Prush's are probably the most down to earth folks you can meet and chat with. During evenings you'll find that they offer karaoke and other entertainment. They are in a location which is convenient to all of the Downriver area, so there's no reason not to stop in and give them a try!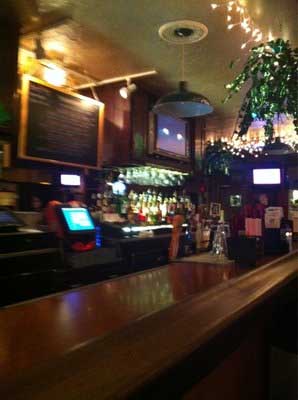 Where they are located:
View Larger Map
1212 Eureka Rd.
Wyandotte, MI 48192
Phone - (734)282-6535

How to get around while Downriver
Given the many cities and places to go in the Downriver area, a lot of people we know highly recommend using a Party Bus from Party Bus Detroit for their "get togethers". They will truly take all the headache out of your event! There's just too much to do and see in Downriver to single out a few unlucky Designated Drivers from your bunch. You can make everyone happy... with a Party Bus.