Simon's After Dark
Simon's After Dark can be found on Allen Road, between Southfield Rd and Outer Drive.

Newly renovated Simon's After Dark is a unique "hometown" venue which features original live music and acts from all genres. They boast an excellent sound system for their acts to plug into, and a comfortable dining room to view whoever is on stage that evening. As if great live music isn't good enough, Simon's has a full menu of wonderful dining choices; as well as one of the most comprehensive liquor selections around. Probably the most endearing features of Simon's, is the large base of friendly regulars who frequent Simon's. Everyone who has visited notes that you can instantly feel comfortable there, feeling right at home the moment you step through their doors... Here is an excellent place to kick back and relax while listening to great music, or a popular and friendly place to meet new folks. Anyway you look at it, you can't go wrong at Simon's.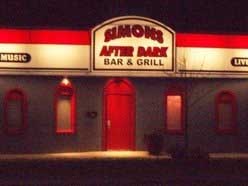 Where they are located:
View Larger Map
4936 Allen Road
Allen Park, MI 48101
Phone - (313)388-8808
Visit their Facebook page here!
How to get around while Downriver
Given the many cities and places to go in the Downriver area, a lot of people we know highly recommend using a Party Bus from Party Bus Detroit for their "get togethers". They will truly take all the headache out of your event! There's just too much to do and see in Downriver to single out a few unlucky Designated Drivers from your bunch. You can make everyone happy... with a Party Bus.