Stix Martini & Cigar Bar
Located on Pennsylvania, just west of Trenton Rd... Stix offers High Class environs for a relaxed good time!
Stix certainly spared no expense in creating an environment which is a cut above the rest! Offering the finest hand-rolled cigars, they also have a fully appointed bar with classic offerings you can sip on as you gently puff on your fresh cigar. They offer a weekly ladies night (ladies love cigars too), an elegant atmosphere, regular drink and dining specials, and are also available for your group party or event! Another nice touch, is that they offer private humidors to rent, so you can store your cigars or even your bottle of finely aged scotch there waiting for your next visit! A classy good time, Stix certainly deserves a visit from any afficionado of the finer things in life.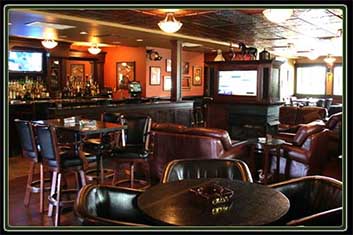 Where they are located:
View Larger Map
14312 Pennsylvania Road
Southgate, MI 48195
Phone - (734)246-2820
Check out their website for more info
How to get around while Downriver
Given the many cities and places to go in the Downriver area, a lot of people we know highly recommend using a Party Bus from Party Bus Detroit for their "get togethers". They will truly take all the headache out of your event! There's just too much to do and see in Downriver to single out a few unlucky Designated Drivers from your bunch. You can make everyone happy... with a Party Bus.