Half Time Bar
Spend time at Half Time, located on Ecorse Road between Monroe Blvd and Pelham Rd.
Burgers and Beer! Both are plentiful and delicious at Half Time Bar in Taylor. Patrons of The Half Time have been quick to tell us that the staff is as friendly as the burgers are delicious! They always seem to attract friendly folks to chat with as you're sitting at their bar. Sounds like a good combination to us! Give them a try the next time you're in the area. Be sure to ask them about their specials while you're there.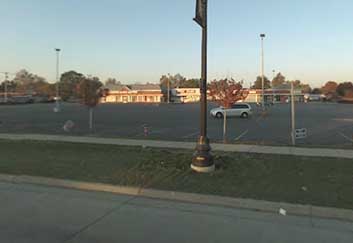 Where they are located:
View Larger Map
20942 Ecorse Rd.
Taylor, MI 48180
Phone - (313)383-7871

How to get around while Downriver
Given the many cities and places to go in the Downriver area, a lot of people we know highly recommend using a Party Bus from Party Bus Detroit for their "get togethers". They will truly take all the headache out of your event! There's just too much to do and see in Downriver to single out a few unlucky Designated Drivers from your bunch. You can make everyone happy... with a Party Bus.