The Auburn Cafe
A taste of Greece, right in Ecorse Michigan! You'll find Auburn Cafe right on Jefferson Avenue, just one mile North of Outer Drive.

Everyone we ask, has nothing but great things to say about the venerable Auburn Cafe which opened it's doors in 1982 in Ecorse Michigan. Offering a full range of ethic Greek favorites, you can't go wrong with anything they offer! However, if you just can't choose from the great selection, you can choose from their specialties, which include Gyros, Salads, Chicken, Lamb, or Steak dishes. They also offer a full barwith a great wine selection to accompany your Mediterranean delicacy. They do not require a dress code, and are happy to accomodate walk-ins or will happily allow your group's reservation. Should you want to dine at home, they also offer carry out. Clearly, Auburn Cafe aims to please... this family owned business will keep you coming back for more.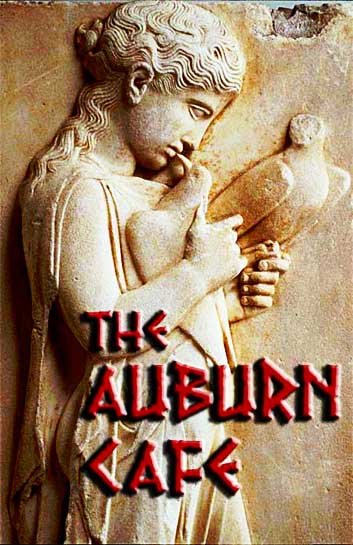 Where they are located:
View Larger Map
3520 West Jefferson Ave.
Ecorse, MI 48229
Phone - (313)381-8133
Visit them on Facebook!
How to get around while Downriver
Given the many cities and places to go in the Downriver area, a lot of people we know highly recommend using a Party Bus from Party Bus Detroit for their "get togethers". They will truly take all the headache out of your event! There's just too much to do and see in Downriver to single out a few unlucky Designated Drivers from your bunch. You can make everyone happy... with a Party Bus.