O Tee's Sports Bar
Entertain yourself at O Tee's Sports Bar on Goddard and Inkster Roads.

Although O Tee's is listed as a Sports Bar, they offer much more than this moniker may lead you to believe. Featuring a band or karaoke host on Friday's and Saturday's, the friendly crowd and staff will make you feel at home no matter what is happening on stage. While you're watching the show, enjoy an ice cold drink from their fully stocked bar or, sample one of the many delights on their menu. Regardless of what you're looking for on a Friday night, rest assured that O Tee's can make your night fly by with enjoyment.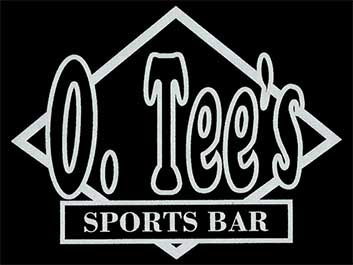 Where they are located:
View Larger Map
27409 Goddard Road
Romulus, MI 48174
Phone - (734)955-6326

How to get around while Downriver
Given the many cities and places to go in the Downriver area, a lot of people we know highly recommend using a Party Bus from Party Bus Detroit for their "get togethers". They will truly take all the headache out of your event! There's just too much to do and see in Downriver to single out a few unlucky Designated Drivers from your bunch. You can make everyone happy... with a Party Bus.