Cinders Bar
Best Corned Beef sandwiches Downriver! Find them South of Outer Dr. on Dix Highway

Cinders is another favorite local destination for those looking for some hometown flavor. As we mentioned, they have awesome corned beef sandwiches... but don't ignore the rest of their menu either. They offer a full assortment of cuisine which will go well with your brew or drink. As with most places Downriver, the regulars are friendly and always good for a laugh.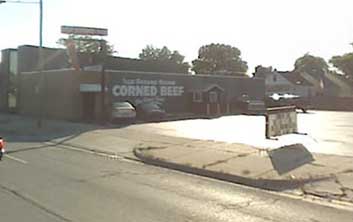 Where they are located:
View Larger Map
1115 Dix Hwy
Lincoln Park, MI 48146
Phone - (313)382-3030

How to get around while Downriver
Given the many cities and places to go in the Downriver area, a lot of people we know highly recommend using a Party Bus from Party Bus Detroit for their "get togethers". They will truly take all the headache out of your event! There's just too much to do and see in Downriver to single out a few unlucky Designated Drivers from your bunch. You can make everyone happy... with a Party Bus.