Mallie's Sports Grill & Bar
On the corner of Allen Road and Northline, in Southgate; "Home of the World's Largest Burger" Mallies is a great locale for superb food and entertainment.
Mallie's offers "Best in Detroit" award winning Hamburgers as well as many other offerings to keep your mouth watering visit after visit. On top of their delicious menu offerings, Mallie's often has events and entertainment to help pass the time enjoyably for your group or party. You may have seen them on Food Network's "Outrageous Food", Travel Channel's "Food Paradise", History Channel's "Modern Marvels", or Travel Channel's "Man Food" features! Word certainly gets around... we have found Mallie's to be a great destination Downriver!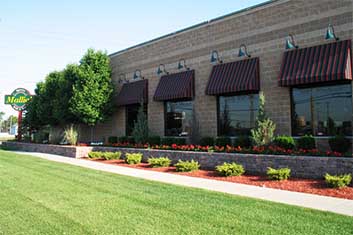 Where they are located:
View Larger Map
19400 Northline Rd
Southgate, MI 48195
Phone - (734)287-0800
Visit them on Facebook or Check out their website for more info
How to get around while Downriver
Given the many cities and places to go in the Downriver area, a lot of people we know highly recommend using a Party Bus from Party Bus Detroit for their "get togethers". They will truly take all the headache out of your event! There's just too much to do and see in Downriver to single out a few unlucky Designated Drivers from your bunch. You can make everyone happy... with a Party Bus.