Nik's Bar & Grill
Nik's Bar and Grill is located conveniently on Ecorse Road, just east of Merriman.
Ask anyone who has set foot inside Nik's Bar and Grill, and they'll tell you the same thing... Great food, beautiful and friendly staff, and wonderful people. If you enjoy looking at gorgeous girls in bikinis, make sure you stop in on Wednesday... they'll have a surprise for you! *wink* Nik's is a great place for an awesome time. While you're enjoying the entertainment or scenery, be sure to sink your teeth into a succulently juicy burger, or sip on an ice-cold beer. Either way you go, or if you get both, you can't go wrong!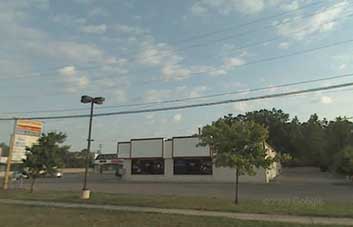 Where they are located:
View Larger Map
31222 Ecorse Road
Romulus, MI 48174
Phone - (734)326-9300

How to get around while Downriver
Given the many cities and places to go in the Downriver area, a lot of people we know highly recommend using a Party Bus from Party Bus Detroit for their "get togethers". They will truly take all the headache out of your event! There's just too much to do and see in Downriver to single out a few unlucky Designated Drivers from your bunch. You can make everyone happy... with a Party Bus.