Cloverleaf Bar
Located on Dix Toledo Road, just north of Northline Road, come into Cloverleaf and reap the luck of the Irish!
Known for their half-pound delicacy of a "never frozen" top grade burger, Cloverleaf Bar is sure to bring you luck from the moment you set food inside. Their friendly guests will happily tell you about their great service, and intimate dining room where you never feel out of place. The moniker "Enter as strangers---leave as friends" they have posted above their grill, couldn't be more true, as the folks here make sure to treat you like royalty! Stop in and see what specials they have going on for the day, as they commonly offer both drink and dinner specials. Great prices and great time are to be had at The Cloverleaf!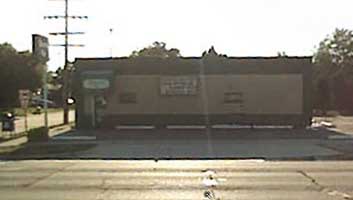 Where they are located:
View Larger Map
12625 Dix Toledo Rd.
Southgate, MI 48195
Phone - (734)284-7211

How to get around while Downriver
Given the many cities and places to go in the Downriver area, a lot of people we know highly recommend using a Party Bus from Party Bus Detroit for their "get togethers". They will truly take all the headache out of your event! There's just too much to do and see in Downriver to single out a few unlucky Designated Drivers from your bunch. You can make everyone happy... with a Party Bus.