The City Lounge
City Lounge is on Wayne Road right near Ecorse Road in Romulus.
The City Lounge is a great place for entertainment, tasty food, and cold drinks. The appearance belies the great time you'll find inside. It is an old time lounge with a array of regulars who are both friendly and welcoming. You certainly won't feel like a stranger or out of place once you cross the threshold. The City Lounge offers a good time to all!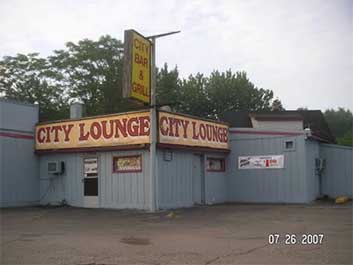 Where they are located:
View Larger Map
7106 Wayne Road
Romulus, MI 48174
Phone - (734)729-3220

How to get around while Downriver
Given the many cities and places to go in the Downriver area, a lot of people we know highly recommend using a Party Bus from Party Bus Detroit for their "get togethers". They will truly take all the headache out of your event! There's just too much to do and see in Downriver to single out a few unlucky Designated Drivers from your bunch. You can make everyone happy... with a Party Bus.