Malarkey's Southgate
On the corner of Dix Toledo and Brest Road, in Southgate; Shot Makers is an excellent choice to watch the big game!
Not just your typical neighborhood bar. Shot Makers is a great sports bar and grill featuring daily drink and dining specials. Chuck is a a great guy, and his employees are a direct reflection of the mood he sets for this place. Shotmakers sports seven different TV's which always have the big game on, and when the game isn't on they offer bands, DJ's, or Karaoke for entertainment. Stop in today and we're sure you won't be sorry. Shotmaker's is a great time!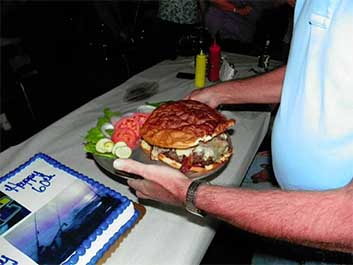 Where they are located:
View Larger Map
12405 Dix Toledo Rd
Southgate, MI 48195
Phone - (734)283-0005
Visit them on Facebook
How to get around while Downriver
Given the many cities and places to go in the Downriver area, a lot of people we know highly recommend using a Party Bus from Party Bus Detroit for their "get togethers". They will truly take all the headache out of your event! There's just too much to do and see in Downriver to single out a few unlucky Designated Drivers from your bunch. You can make everyone happy... with a Party Bus.