Downriver Pit Stop Bar & Grill
Right on the corner of Goddard and Pelham, stop in at the Pit Stop to get your refreshment!
Not a well known establishment, the Pit Stop operates with little fanfare. We don't know why as this little bar offers great food and drinks, replete with a very friendly staff and clientele. The Pit Stop is generally populated with locals who know the area, and are quite willing to chat casually to pass the time. Whenever you want to watch the latest race, you can be sure it'll be on one of the TV's at The Pit Stop Bar and Grill!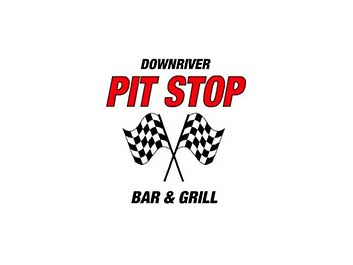 Where they are located:
View Larger Map
20085 Goddard Rd.
Taylor, MI 48180

Visit them on Facebook
How to get around while Downriver
Given the many cities and places to go in the Downriver area, a lot of people we know highly recommend using a Party Bus from Party Bus Detroit for their "get togethers". They will truly take all the headache out of your event! There's just too much to do and see in Downriver to single out a few unlucky Designated Drivers from your bunch. You can make everyone happy... with a Party Bus.