Glass Mug Again
Glass Mug again can be found on the main thoroughfare of Telegraph Road, north of Wick Road in Taylor Michigan.
Noted for it's fun and friendly environment, Glass Mug Again is a great place to kick back and have a cold drink and a great meal. Noted for it's friendly staff and host of regulars, you certainly won't feel the strager as you walk in. While they may not offer the most diverse array of choices on their menu, Glass Mug does well in preparing what choices they do have. We recommend stopping in and seeing for yourself!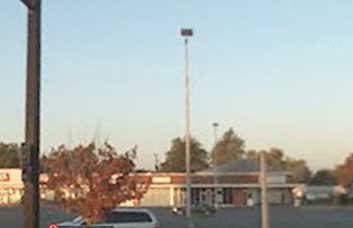 Where they are located:
View Larger Map
8214 Telegraph Rd.
Taylor, MI 48180
Phone - (313)291-0020

How to get around while Downriver
Given the many cities and places to go in the Downriver area, a lot of people we know highly recommend using a Party Bus from Party Bus Detroit for their "get togethers". They will truly take all the headache out of your event! There's just too much to do and see in Downriver to single out a few unlucky Designated Drivers from your bunch. You can make everyone happy... with a Party Bus.