Gizzmos Bistro & Bar
Located in the heart of beautiful Downtown Wyandotte Michigan on Biddle Avenue, you won't regret stopping at Gizzmos for an evening of relaxed fun!
Gizzmos offers over 50 different varieties of Martini's, plus a plethora of your standard liquor and beer offerings... and, some rarer finds as well. Regardless of your taste, Gizzmos will likely have what you're looking for. While you are sipping on your fine drink, Gizzmos offers live entertainment and a varied menu of delicious appetizer style cuisine which are typically paired with finer liquor, wine, or beer. While you're there, be sure to check out their drink and food specials, as they offer them daily. This place has it all, when you're looking for a finer experience for your evening!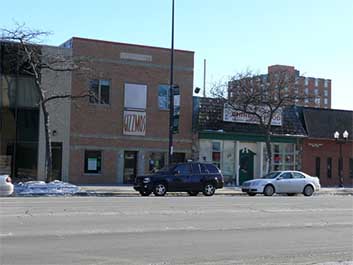 Where they are located:
View Larger Map
3225 Biddle Ave.
Wyandotte, MI 48192
Phone - (734)284-3459
Check out their website for more info!
How to get around while Downriver
Given the many cities and places to go in the Downriver area, a lot of people we know highly recommend using a Party Bus from Party Bus Detroit for their "get togethers". They will truly take all the headache out of your event! There's just too much to do and see in Downriver to single out a few unlucky Designated Drivers from your bunch. You can make everyone happy... with a Party Bus.