Pete's Place
North of Northline on Telegraph, don't miss out on the great time at Pete's Place!
Known for their full palette of delicious foods, Pete's Place offers wonderful service and great drinks to their guests. Not a typical bar, they still serve drinks as well as tasty coffee. Their food is always prepared fresh on that day, and their specials offer a great value beyond already reasonable pricing. Try one of their bread bowls as you browse the internet via their free WiFi. Pete's Place has been around for over 25 years, and these days if you don't offer great service, you don't stay in business for that long. Give them a visit the next time you're cruising Telegraph and we're sure you will not be disappointed.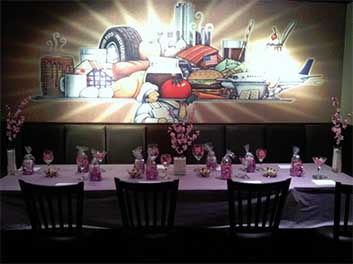 Where they are located:
View Larger Map
12245 Telegraph.
Taylor, MI 48180
Phone - (313)374-0088
Visit them on Facebook or Check out their website for more info
How to get around while Downriver
Given the many cities and places to go in the Downriver area, a lot of people we know highly recommend using a Party Bus from Party Bus Detroit for their "get togethers". They will truly take all the headache out of your event! There's just too much to do and see in Downriver to single out a few unlucky Designated Drivers from your bunch. You can make everyone happy... with a Party Bus.