TV's Grand Event
TV's Grand Event is right in the Heart of downtown Trenton on Jefferson Ave.
Located at Trenton's Historic Grand Hotel, TV's Grand Event is the premier location in Trenton to host an event of any size! They specialize in banquets, but do have open nights to enjoy a plate of superb cuisine at a price that won't send one to the poorhouse. A classy location, give them a visit to find out if they can accomodate your group, and let them take all of the burden out of planning your grand event!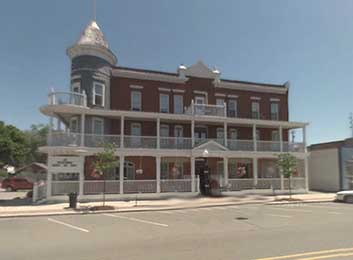 Where they are located:
View Larger Map
2651 W Jefferson Ave.
Trenton, MI 48183
Phone - (734)671-5676

How to get around while Downriver
Given the many cities and places to go in the Downriver area, a lot of people we know highly recommend using a Party Bus from Party Bus Detroit for their "get togethers". They will truly take all the headache out of your event! There's just too much to do and see in Downriver to single out a few unlucky Designated Drivers from your bunch. You can make everyone happy... with a Party Bus.