Michaels B's Bar and Grill
Located on West Huron River Drive, Michaels B's is right in the heart of old Romulus Downtown.
For a "Bar and Grill" Michaels B's offers a family friendly atmosphere for a great meal! Anyone who goes here is guaranteed a great time, delicious food, and ice cold drinks. Michaels B's has one of the most plentiful offerings on their menu in the area... there are almost too many choices, some of their customers might even suggest. But we dont' see that as a bad thing. Having a lot of choices insures that no matter what you go in there for, you are sure to leave satisfied! The building has been around for a while, yet it is immaculately kept neat and clean. We don't see any reason not to stop in and see what all the raves are about!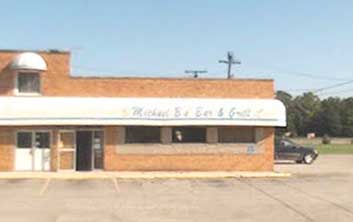 Where they are located:
View Larger Map
37452 W Huron River Dr
Romulus, MI 48174
Phone - (734)941-6200

How to get around while Downriver
Given the many cities and places to go in the Downriver area, a lot of people we know highly recommend using a Party Bus from Party Bus Detroit for their "get togethers". They will truly take all the headache out of your event! There's just too much to do and see in Downriver to single out a few unlucky Designated Drivers from your bunch. You can make everyone happy... with a Party Bus.