Rustic Manor
The Rustic Manor is conveniently located on Northline just West of Allen Road.
Taking a peek into the Rustic Manor is like peering into an old log cabin lodge in the old west! You'll find that the hospitality there is much along the same thread... friendly and loquacious. Add in the fact that the food is down home and spectacularly delicious. We've found this to be their winning combination as they've served the Downriver area for years! The drinks are reasonably priced, served promptly, and ice cold.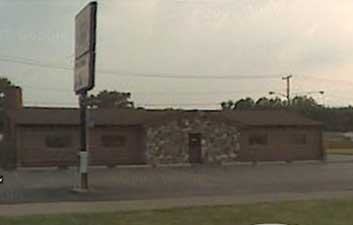 Where they are located:
View Larger Map
20620 Northline Rd.
Taylor, MI 48180
Phone - (313)287-6130

How to get around while Downriver
Given the many cities and places to go in the Downriver area, a lot of people we know highly recommend using a Party Bus from Party Bus Detroit for their "get togethers". They will truly take all the headache out of your event! There's just too much to do and see in Downriver to single out a few unlucky Designated Drivers from your bunch. You can make everyone happy... with a Party Bus.